PROTECTIVE MASKS FOR MORE SAFETY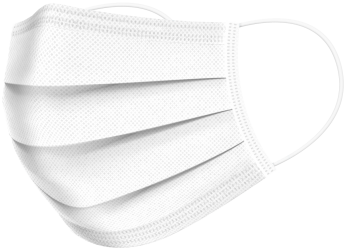 SFM Type II medical face mask
DIN EN 14683 Type II
Color: blue / white
50 pieces per packaging unit
Price: 14,99 € incl. VAT.
plus shipping costs
Free shipping from 100€
available immediate
Delivery time: 2-3 workdays

DIN EN 14683 Typ IIR
Color: blue
50 pieces per packaging unit
Price: 16,49 € incl. VAT.
plus shipping costs
Free shipping from 100€
available immediate
Delivery time: 2-3 workdays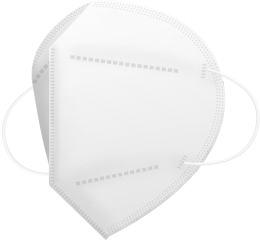 EN 149-2001 und A1:2009
Color: white
from 1 piece per PU
Price: 3,50 € incl. VAT.
plus shipping costs
Free shipping from 100€
available immediate
Delivery time: 2-3 workdays
PROTECTIVE MASKS FOR YOUR SAFETY
Advantages of our protective masks
DIEMELA MED GmbH has over 35 years of experience in the textile industry thanks to its sister company.
Our customers also find: Quality from Germany pays off.
Great wearing comfort
"The masks are really top and fulfil their purpose. You can bend them well over your nose, they fit well and the wearing comfort is great.
Fast delivery
"As a bulk buyer, it was important to us that the manufacturer was based in Germany and that we no longer had to fret about late deliveries from Asia."
Best quality
"You can tell immediately that the manufacturer knows something about textiles. The workmanship and the material are high quality and also certified."
PROTECTIVE MASKS FOR YOUR SAFETY
Instructions for wearing the protective masks

Clean and disinfect hands before putting on the mask. If possible, touch the mask only at the sides or at the ear loops.

Put the mask on so that the nose clip fits snugly on the bridge of the nose and the folds point downwards. The mouth and nose must be covered and well sealed all around. Replace wet mask.

After 2 hours at the latest, dispose of the mask in a sealed container. Only touch the sides or the straps. Then clean and disinfect your hands.